By SA Editors' Picks :
Good evening! I'm your curator, Jason Kirsch
Here are today's Editors' Picks:
Oil & Gas trust value ranking (The Forensic Accountant)
Shale oil myths (Richard Zeits)
Better than Bitcoin (Gil Weinreich)
Big juicy dividends (Dale Roberts)
Chart of the day:Differential between Brent and WTI (Richard Zeits)
Comment of the day, by contributor JoeCanuck
The biggest problem for the Chinese with the C919, isn't the product itself, but with production. All the sales in the world mean nothing if you can't produce the product in numbers large enough to fulfill those sales, with consistent enough quality to satisfy customer demands over the long term.

Even their current domestic demands for at least the next decade, can't be met by COMAC. Their best forecasts of 5/month by 2020 pale in comparison to the 50 or so competitors produced by BOTH Boeing and Airbus…many of which are being sold to Chinese airlines.

So by the time the C919 is in regular production, the Chinese domestic market will be saturated with modern, western aircraft which will be in service for a couple of decades. And… by the time they do get production over 5/month, Boeing and Airbus will be well on their way to producing their next gen narrow bodies, which will again leapfrog the C919, leaving them, once again, a generation behind.

Often COMAC is compared to Airbus but people forget that the Europeans had many decades of modern aircraft design and development to fall back on, the Chinese are starting their entire industry from scratch.

Commercial aircraft aren't iphones or cars…as they have learned from the ARJ21, It takes at least a decade to design and put a modern aircraft into large scale production…and that's if you are already experts in the field…and while you're working on that, the competition isn't sitting still.

China will get there eventually, and the C919 will take them closer to their goal of being able to compete directly with the big two, but it won't get them there on its own.
Image of the day:China President Xi Jinping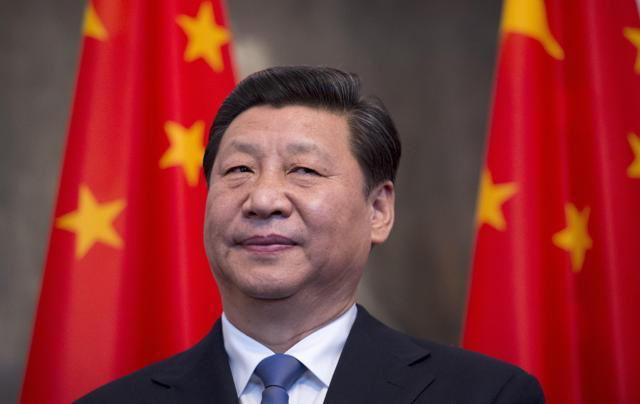 Quote of the day:
Victorious warriors win first and then go to war, while defeated warriors go to war first and then seek to win.

The supreme art of war is to subdue the enemy without fighting.

Know thy self, know thy enemy. A thousand battles, a thousand victories.

Strategy without tactics is the slowest route to victory. Tactics without strategy is the noise before defeat.

If you know the enemy and know yourself you need not fear the results of a hundred battles.

Know your enemy and know yourself and you can fight a hundred battles without disaster.

Hence to fight and conquer in all your battles is not supreme excellence; supreme excellence consists in breaking the enemy's resistance without fighting.

Opportunities multiply as they are seized.

– Sun Tzu
Thanks for reading. Please share your 'Editor's Pick' with fellow investors by posting it in the comments.
Have a great weekend!
Jason
See also Shale Oil Myths: 'The EIA Is To Blame For The Exploding Brent-WTI Differential' on seekingalpha.com

The views and opinions expressed herein are the views and opinions of the author and do not necessarily reflect those of Nasdaq, Inc.
Original Source