[ccpw id="6606″]
Looking for somewhere to drink on St. Patrick's Day but all you have is Bitcoin? Look no further! Here are three places that you can use your hard earned Bitcoin to buy booze.
The Pembury Tavern – London, England
Located in East London, The Pembury Tavern is one of five pubs now accepting Bitcoin in jolly ol' England. They're all a part of the Individual Pubs Ltd. group, which include pubs scattered across the country.
2nd Place – Beijing, China
This cafe bar accepts Bitcoin as payment for ordering a beer – what could beer better, am I right?
Leprechaun fact: 2nd Place may very well have been China's first Bitcoin bar.
Old Fitzroy – Sydney, Australia
Exchange Bitcoin for beer in Sydney, Australia at the Old Fitzroy pub. But remember, don't feed the kangaroos…
>>Crypto Madness! Follow our Crypto Madness Competition
Bonus Round – Wine!
Not a beer drinker? Don't worry, we've got you covered. You can buy wine with Bitcoin now too.
Here are three places that accept Bitcoin:
City Wine Cellar
Wine.com
Wine Enthusiast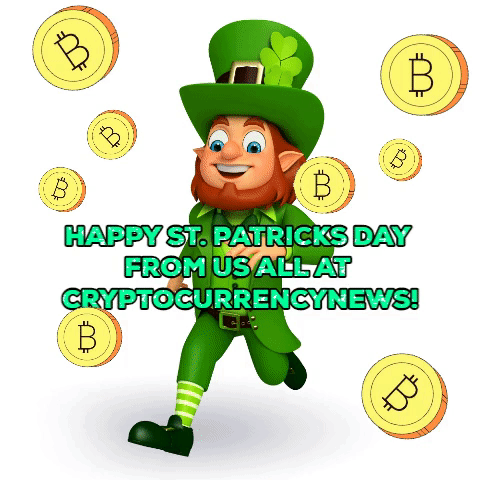 via GIPHY
Featured image: Riki32
!function(f,b,e,v,n,t,s){if(f.fbq)return;n=f.fbq=function(){n.callMethod?
n.callMethod.apply(n,arguments):n.queue.push(arguments)};if(!f._fbq)f._fbq=n;
n.push=n;n.loaded=!0;n.version='2.0′;n.queue=[];t=b.createElement(e);t.async=!0;
t.src=v;s=b.getElementsByTagName(e)[0];s.parentNode.insertBefore(t,s)}(window,
document,'script','https://connect.facebook.net/en_US/fbevents.js');
fbq('init', '447469122301599');
fbq('track', 'PageView');
!function(f,b,e,v,n,t,s)
{if(f.fbq)return;n=f.fbq=function(){n.callMethod?
n.callMethod.apply(n,arguments):n.queue.push(arguments)};
if(!f._fbq)f._fbq=n;n.push=n;n.loaded=!0;n.version='2.0′;
n.queue=[];t=b.createElement(e);t.async=!0;
t.src=v;s=b.getElementsByTagName(e)[0];
s.parentNode.insertBefore(t,s)}(window, document,'script',
'https://connect.facebook.net/en_US/fbevents.js');
fbq('init', '894368744004449');
fbq('track', 'PageView');
!function(f,b,e,v,n,t,s)
{if(f.fbq)return;n=f.fbq=function(){n.callMethod?
n.callMethod.apply(n,arguments):n.queue.push(arguments)};
if(!f._fbq)f._fbq=n;n.push=n;n.loaded=!0;n.version='2.0′;
n.queue=[];t=b.createElement(e);t.async=!0;
t.src=v;s=b.getElementsByTagName(e)[0];
s.parentNode.insertBefore(t,s)}(window, document,'script',
'https://connect.facebook.net/en_US/fbevents.js');
fbq('init', '1763072463990516');
fbq('track', 'PageView');
(function(d, s, id){
var js, fjs = d.getElementsByTagName(s)[0];
if (d.getElementById(id)) return;
js = d.createElement(s); js.id = id;
js.src = "http://connect.facebook.net/en_US/sdk.js#xfbml=1&version=v2.6";
fjs.parentNode.insertBefore(js, fjs);
}(document, 'script', 'facebook-jssdk'));
Original Source